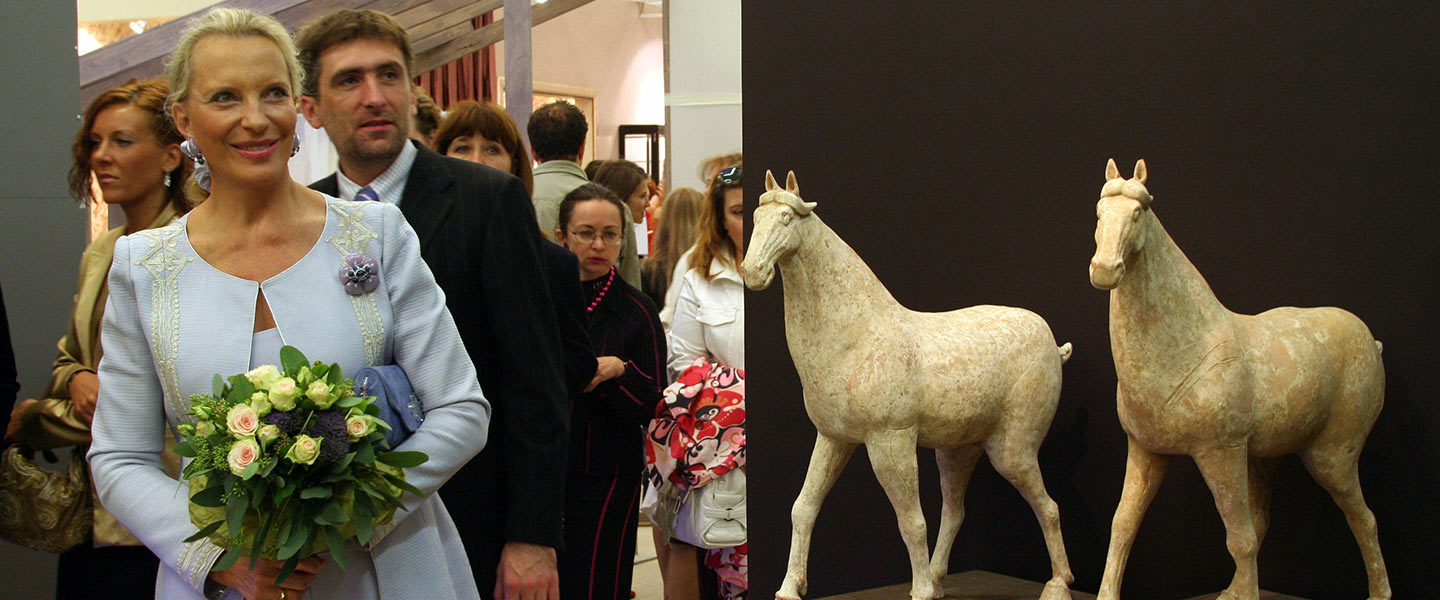 Art
Princess Michael joined Galerie Gmurzynska in Zurich and St.Moritz in 2013.  The gallery is co-owned by Mathias Rastorfer and Krystyna Gmurzynska.
Gmurzynska is one of the world's leading galleries specializing in Contemporary, Modern, Early Modern, Russian Avant-Garde and Impressionist paintings and sculpture.  The gallery has represented the estate of Yves Klein for the past 20 years; and contains works by Bacon, Rothko, Kazimir Malevich, and Robert Indiana as well as classics such as Matisse and Picasso.
Interior Design
Princess Michael came to London in 1968 to be apprenticed as an interior designer...
Following two courses in Fine and Decorative Arts at the Victoria & Albert Museum in the early 70s, she spent five years as an apprentice for London's top interior designers and eventually opened her own successful business, SZAPAR DESIGNS. Princess Michael was offered to re-decorate a suite in the Baltschug Kempinski hotel, Moscow, which led to other commissions in Russia and Europe.  Princess Michael spent 13 years on the Board of the V&A, before being appointed President of Partridge Fine Art in Bond Street.
As for Princess Michael's style, she says:
"I would say that John Fowler had the most influence on my work as I studied the restoration of 17th and 18th century English manor houses.  Once I married I had our apartment at Kensington Palace to re-decorate – it had not been touched since basic restoration following a direct bomb hit during WWII – and then our 17th century country house, Nether Lypiatt Manor in Gloucestershire, which was also in a quite dilapidated state".